Product and Service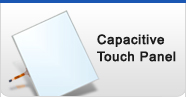 ---
Touch Monitor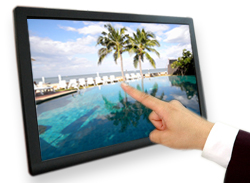 To provide a turnkey touch display solution, Danotech comes out with a touch monitor series to cover most of the standard sizes for your choices.

The advantages of our touch monitors include superb optical performance, premium linearity accuracy, outstanding durability, and unbelievible clear/colorful image presentation.
---

Specifications are subjects to be changed without notice.
Size

PN

Interface

Brightness

Contrast

Ratio

Resolution

Datasheet

15"

FP-15002AUA-M8

VGA+DVI / USB

220

500:1

1024 x 768

17"

FP-17002AUA-M8

VGA+DVI / USB

300

500:1

1280 x 1024

19"

FP-19020AUA-M8

VGA+DVI / USB

250

1000:1

1280 x 1024

21"

FP-21003ARA-M8

VGA+DVI / USB

300

1000:1

1920 x 1080

22"

FP-22013AUA-M8

VGA+DVI / USB

300

1000:1

1680 x 1050

40"

FI-40001CUA-M8

VGA+DVI / USB

400

4000:1

1920 x 1080

42"

FI-42001CUA-M8

VGA+DVI / USB

400

4000:1

1920 x 1080

46"

FI-46002CUA-M8

VGA+DVI / USB

400

4000:1

1920 x 1080

55"

FI-55001CUA-M8

VGA+DVI / USB

450

4000:1

1920 x 1080