Product and Service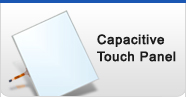 ---
Touch Open Frame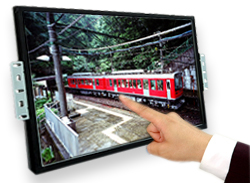 To help you integrating a touch display module into your system, Danotech comes out with a touch open frame series to cover the most standard sizes for your choices.

Our touch open frames can be easily installed for various mechanical designs such as wall mount, chassis, frame embedded, and housing assembly, which supports a broad range of industrial applications.
---

Specifications are subjects to be changed without notice.
Size
PN
Interface
Dimension(

mm)

Resolution

(HxV)

Datasheet

12"

FP-12002AUA-F8

VGA+DVI / USB

290.00 x 220.00

1024 x 768

12"

FP-12002ARA-F8

VGA+DVI / RS-232

290.00x 220.00

1024 x 768

15"

FP-15001AUA-F8

VGA+DVI / USB

362.80x 213.00

1366 x 768

15"

FP-15001ARA-F8

VGA+DVI / RS-232

362.80 x 213.00

1366 x 768

17"

FP-17001AUA-F8

VGA+DVI / USB

362.00 x 300.00

1280 x 1024

17"

FP-17001ARA-F8

VGA+DVI / RS-232

362.00 x 300.00

1280 x 1024

19"

FP-19412AUA-F8

VGA+DVI / USB

399.60 x 327.60

1280 x 1024

19"

FP-19412ARA-F8

VGA+DVI / RS-232

399.60 x 327.60

1280 x 1024

21"W

FP-21001AUA-F8

VGA+DVI / USB

498.80 x 295.60

1920 x 1080

21"W

FP-21001ARA-F8

VGA+DVI / RS-232

498.80 x 295.60

1920 x 1080

22"W

FP-22008AUA-F8

VGA+DVI / USB

497.00 x 324.00

1680 x 1050

22"W

FP-22008ARA-F8

VGA+DVI / RS-232

497.00 x 324.00

1680 x 1050

24"W

FP-24001AUA-F8

VGA+DVI / USB

559.20 x 326.39

1920 x 1080

24"W

FP-24001ARA-F8

VGA+DVI / RS-232

559.20 x 326.39

1920 x 1080

top